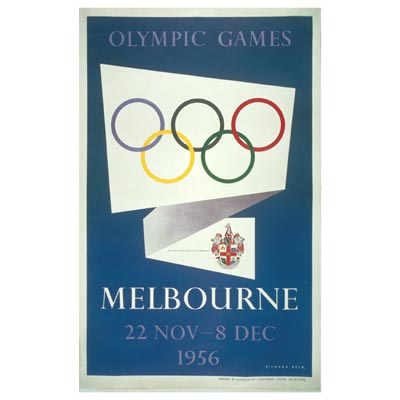 At a season quite unusual for the Europeans (November 22 - December 8) 3,184 athletes (371 women) from 67 nations gathered in Melbourne. Because of quarantine for getting animals into Australia the Equestrian competition took place in Stockholm where our Rashko Fratev was fifth in the Three day event -a clear success.
Bulgaria made another step forward by wining its first gold medal through Nikola Stanchev in the Wrestling. Three Bulgarians decorated themselves with silver - wrestlers Husein Mehmedov, Dimitar Dobrev and Petko Sirakov. The football team won bronze.
For the first time most medals gathered the athletes from the Soviet Union - 98 with 37 gold.