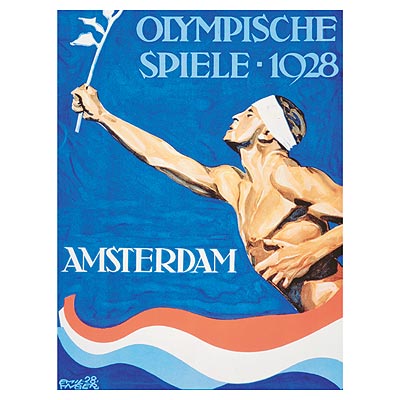 46 nations with 3,014 athletes (290 women) competed in the Dutch city of Amsterdam from May 17 till August 12. Bulgaria had a group of five - three equestrians and two fencers. The main reason for the few participants was the devastating earthquake that hit Bulgaria earlier in April. Krum Lekarski who had a fall from his horse, broke his pelvis and lost conciseness, still managed to cross the finish line and showed true heroism. Before the Olympics Lyubomir Bozev established in Paris new world record with 109 kg in weightlifting in the light heavyweight category. Because of negligence he was not assigned to the games.
The IOC made two important decisions in Amsterdam - for the Games to be held within no more than 15 days and not to have world championships in an Olympic year.
The United States took most of the medals - 56 with 22 gold.